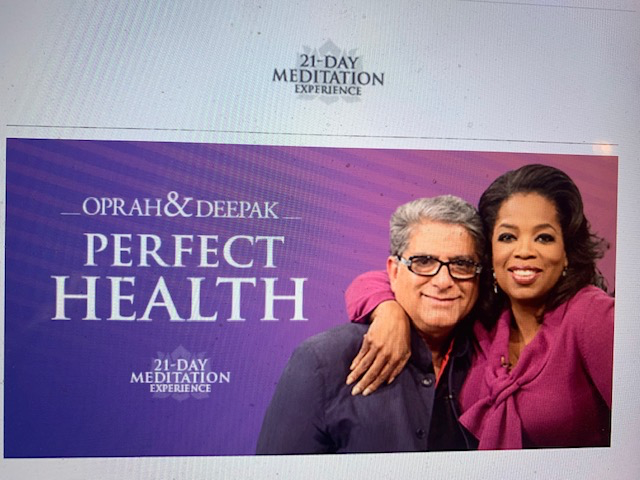 Today I have started with Oprah & Deepak 21 day meditation experience.. Online course.
And I want to share it with you! Because we all want to have Perfect Health! Right?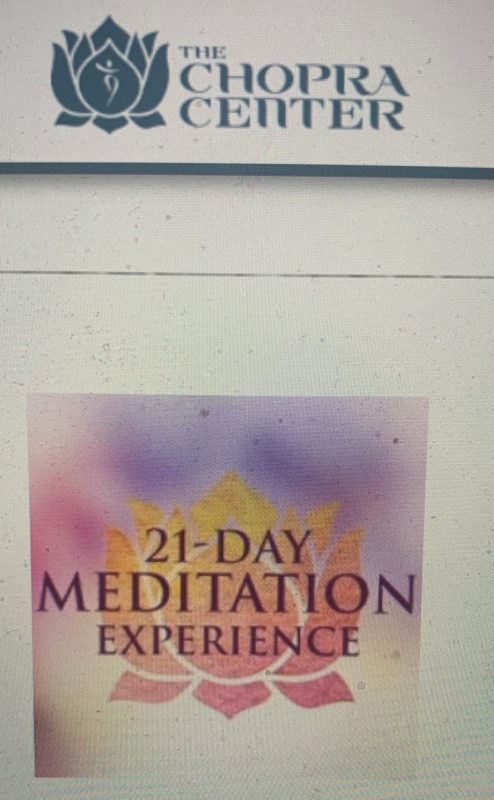 _______________________________________________________________-
"It is health that is the real wealth and not pieces of gold and silver." — Mahatma Gandhi
View in Browser
Day 6 — The Perfection of Your Body

Today's meditation centers on our bodies, which are perfect in every moment.

As we learn more about the messages we send our bodies, we also become more aware of how we talk to ourselves. When we have an ache, pain, sickness, or perceived imperfection, it's important to pay attention to these signals from our body and mind and respond with compassion. In today's meditation, we'll take a journey of self-awareness, traveling throughout the body and offering love, acceptance, and gratitude everywhere we go.LOG IN TO MEDITATEOur centering thought for today is:
I am perfection. I am healthy. I am strong.
"Friendship with oneself is all important, because without it one cannot be friends with anyone else in the world." — Eleanor Roosevelt Stay ConnectedYou received this email because you registered to receive updates from Oprah and Deepak's 21-Day Meditation Experience™ and/or the Chopra Center. UnsubscribeOprah & Deepak Meditation | 2013 Costa del Mar Rd., Carlsbad, CA, 92009
Welcome to our 21-Day Meditation Experience, Perfect Health! We are delighted that you're joining us on this journey to create vibrant well-being in every aspect of your life.
Perfect health is not only a possibility in our lives, but it is our natural state. As human beings, each aspect of our physiology seeks balance and optimal performance. Over the course of our meditations together, we'll gain knowledge to enable us to assist our bodies in this amazing, natural process so that we can enjoy a lifetime of well-being and joy.
Thank you Oprah & Deepak!